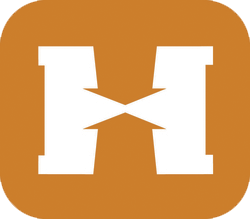 Being the information devotee that I am… I have scoured for hours for valuable and interesting information to aid you. Several topics already mentioned in our last blog post, The Diversified Developments in Alabama, are still headlining. That being said, there were a few worthwhile topics in particular that I would like to have readily available for you. These topics are intended to provide additional information to hard working families living in Alabama or planning to move to Alabama in the future.
Economically, Alabama has been hugely successful this year. Global Trade, a magazine focused on U.S. companies conducting international business, selected Alabama as one of the nation's top states for manufacturing, ranking above neighboring states such as Georgia, Mississippi, Florida, and others. You can find that article here. Alabama is mentioned again, as a leader in the industry, on Made in Alabama.
Our business climate is top notch. As a matter of fact, Autodesk and the Associated General Contractors of America (AGC) mention in this article here. The biggest concern and struggle is filling positions for the following: carpenters, laborers, masons, bricklayers, equipment operators, iron workers, roofers, plumbers and painters. This happens to be at a time when these skills are most needed.
On the flip side of the economy and the current employment opportunities, Alabama is the nature lover's paradise. Beaches, forests, mountains, rivers, and lakes offer a plethora of recreational activities. Whether you are an enthusiast of hunting, fishing, hiking, camping, boating, or biking, the state is rich with opportunities.
So if you're looking to relocate don't discredit the options here, be it a lake house for the summer, land for outdoor activities or to develop for commercial/industrial business purposes there is limitless potential. Here at Hodges we pride ourselves on this. You can find all of our listings at www.hodgescommercialrealestate.com, www.hodges-realestate.com, or call directly with any questions.